Create an Avastar Character
What we will do now
We first create a default Avastar character. This Object is normally used as a reference for your Avatar attachments. But you can also use the Avastar character as template for creating your own Mesh character.
Usage scenarios for Avastar
Dummy model for clothing attachments
Model for Animations
Basis mesh for your own character
Basis for your non human character creations (Create Avatar with "rig only")
How to add a new Avastar Character - Read more...
Add your own entries to the Add menu - Read more...
Step 1: Open the Add-on Preferences Panel:
Step 2: Create new Presets
In the Add-on Preferences Panel you find the section Character Definitions(see image below). Here you can define your additional Character Rig Presets: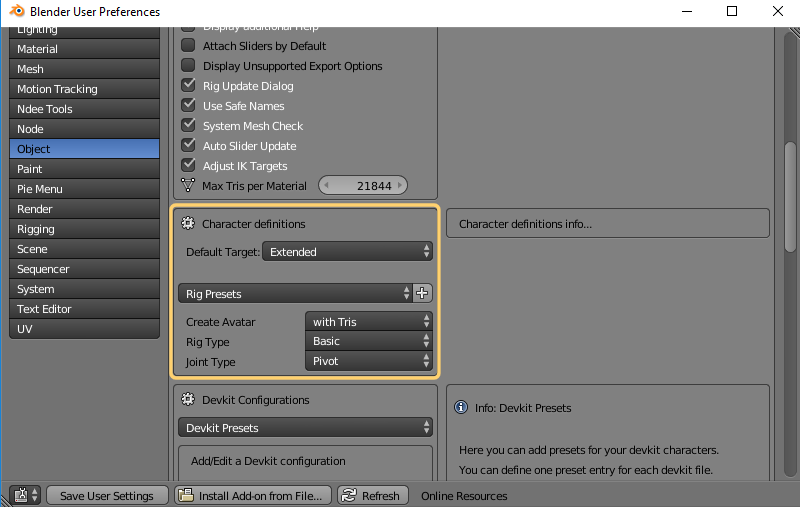 The preset Attributes…
In most cases you want to use Pivot Joints. But sometimes (especially when it comes to foreign developer kits) you may need to use the Pos Joints to keep best compatibility with what you get in world.
Tip: we have not yet found a good reason for when to use the POS Joints (which are slightly less precise) But we found that for example the Belleza Developer kit uses them. When in doubt, then try out which joint type matches best for your purposes.
Step 3: Create the Preset