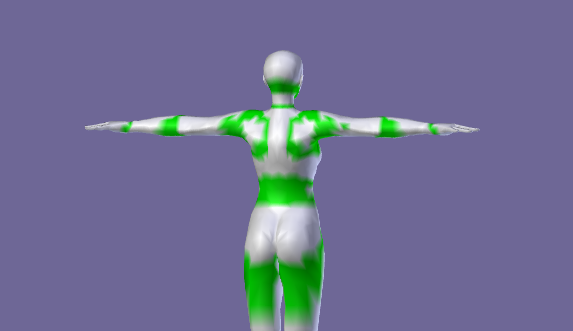 The Weights Inspector displays the number of weights per vertex by creating a colorized texture (using vertex paint)
The Weight inspector only works on Objects which are bound to an armature. Otherwise the inspector can not determine the weights per bone.[break] You find the tool in the Toolshelf, Tools vertical Tab, in the Sparkles tools Panel (see image).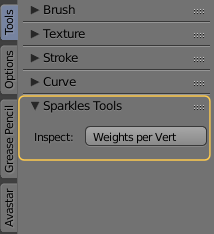 When you click on the Button
Weights per Vert
, then Blender creates a new Vertex Color layer named spk_weights_per_weight. The vertices are colored depending on the number of bones from which they are influenced.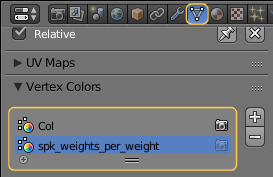 The color code is defined as follows:
0 Bones
1 Bone
2 Bones
3 Bones
4 Bones
More than 4 Bones
Black
(1)
Light Grey
Green
Yellow
Orange
Red
Note:
The SL Avatar uses no more than 2 weights on each vertex. The image shows the upper Body. There you see that even on the collars you find only 2 weights per vertex.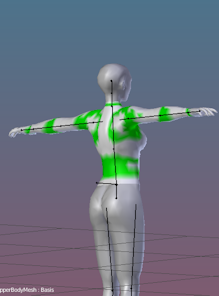 (1): The color for unweighted verts can be customized, see User Preferences, Themes Tab, 3D View, Attribute Vertex Group Unreferenced.